Product Labels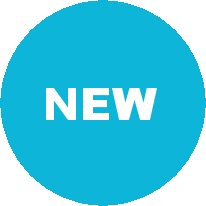 NEW: These are new products to the market, added within the last 20 days.
BACKORDER: Products we don't have on the shelf, but we can place a SPECIAL ORDER for you depending on the demand or add to the regular orders from our supplier. Please contact us to request and we can advise if we can supply. A minimum order of $150 may apply, but could possibly be combined with other orders.
OUT OF STOCK: Products we normally stock, but awaiting delivery from our suppliers.

SALE: Products offered at a special discounted price.
General
Weights/volumes of products may not be exact, but we try and measure it is close as indicated.
Shipping
Shipping & Handling charges for New Zealand start at $5.00, and is based on the weight and size of the items ordered. Generally there are three shipping zones, Auckland, North Island and South Island. You can select non-signature required in most cases. Goods are sent via courier (fastway/NZCouriers) or mail (NZPost).
FREE shipping to the North Island and $5 shipping to the South Island. Only available at special times as indicated and for orders over $150 , but less than $500. Enquire about shipping costs when larger orders are placed.
Shipping costs are added to the shopping cart during checkout and shown BEFORE final payment is required.
Items are normally shipped on a Monday, Wednesday or Friday. Allow 3 – 7 days for Delivery of your item within New Zealand.
Customers are informed by email when products are shipped, but customers can see the status of processing by logging on and checking their account information.
New customer payments, especially Bank transfers, will need to clear before goods are sent. Credit card payment normally clears when order is placed.
Payment
Resinandmore.co.nz is an online shop.
Cardholder statements and payment records will indicate payment made to WEBBUILDER LTD. This is also indicated on the invoice enclosed with the order.
Transactions are conducted via Webbuilder's PayDirect Secure Payment system which uses Windcave secure server and is PCI DSS compliant. Windcave Limited is a Level 1 Service Provider and is compliant to PCI DSS Version 3.2 standard (compliance & certificate).
Prices are in New Zealand dollars and excluding GST.  All transactions are billed in New Zealand dollars.

Resin and More also accepts PayPal payments.
Refund Policy
Refunds are available on faulty products 30 days from purchase. Product must be in original condition, and include packaging, accessories and instructions for a refund. No refund is given if the customer is returning the product due to a change of mind. Customers have 7 days from date of receipt of delivery to contact the resinandmore.co.nz site, if there is a shipping mistake or damage from delivery.
Please note that any costs associated with returning your product is your responsibility unless your goods arrived damaged or is faulty.
Please return goods for exchange or credit to:
Resin and more
197A Browns Bay Road
Browns Bay
Auckland
0630 New Zealand
The Cardholder's Credit Card will be credited for any refunds. No cash refunds are given.
Cancellation Policy
Please e-mail us (info@resinandmore.co.nz) with notification of your cancellation within 24 hours of placing an order. We will put the order on hold and respond to you by phone or email to acknowledge receipt of the cancellation.
Colour of Products Disclaimer
Actual colours of pastes, pigments and other products may vary. Every computer monitor, laptop, tablet and phone screen has a different capability to display colours and not calibrated the same. Everyone also see these colours differently. Product Colour may also vary because of photographic lighting sources. We endeavour to represent the colours as life-like as possible, but variations may occur, especially for products that are mixed with resins or other products.
Privacy Policy
See Privacy policy